Part Time Physician
Part time Contract Physician acting as the Center Medical Director / Lab Director
We are seeking a Part time Contract Physician who will be responsible for ensuring donor suitability, product integrity, and the continued good health of donors through compliance with FDA regulations and the Donor Center standard operating procedure. You will not be seeing patients in this role, you will primarily be quality checking work and information and signing off on that. We do provide on-the-job training. The position requires just 4 hours per week and it is a perfect opportunity to earn additional income.
Responsibilities:
Oversee EMT/LPN/RN (Physician Substitute) performing the following tasks:
Determine plasma donor suitability based on company Standard Operating Procedures (SOPs). This includes:

Review of medical health histories

Physical assessment

Review of plasmapheresis procedure, hazards, potential adverse reactions, and specific immunization programs if applicable

Providing informed consent

Counseling of donors regarding deferrals

Documentation of interactions with donors

Review of donor treatment and suitability following adverse events related to plasmapheresis.

Provide training for donor center medical personnel including, Physician Substitutes and other Physician(s).

Review lab results, as required, and exercise independent judgment to determine donor's future suitability.

Perform CLIA Lab Director responsibilities for Moderate Complexity Testing.

Requirements:
The positions require just 4 hours per week and are a perfect opportunity to earn additional income.
Must be a graduate from a licensed medical or osteopathic school

Must be currently licensed in the state in which the center operates

Must be available for phone calls during the hours that the center is open. (Typically limited to 3 calls per week or less).

Must be CLIA certified for moderate complexity testing or be willing to complete the required coursework for such certification (estimated 20 hour course) within 6 weeks.

Must be approved by the state licensing agency as the CLIA Medical Director for the donor center

Must have 4 years of clinical laboratory experience with 2 years of experience in specialty to be directed or be nationally board certified in the specialty to be directed.
Stay updated on opportunities!
Connect with us on Linkedin:
Follow us on Twitter: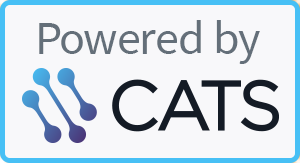 Sales & Marketing Recruiters  |  Technical Recruiters  |  Management & Executive Recruiters
Executive Search Firm  |  Contact Us  |   Send a Resume  |  Salary Tool  | Google+